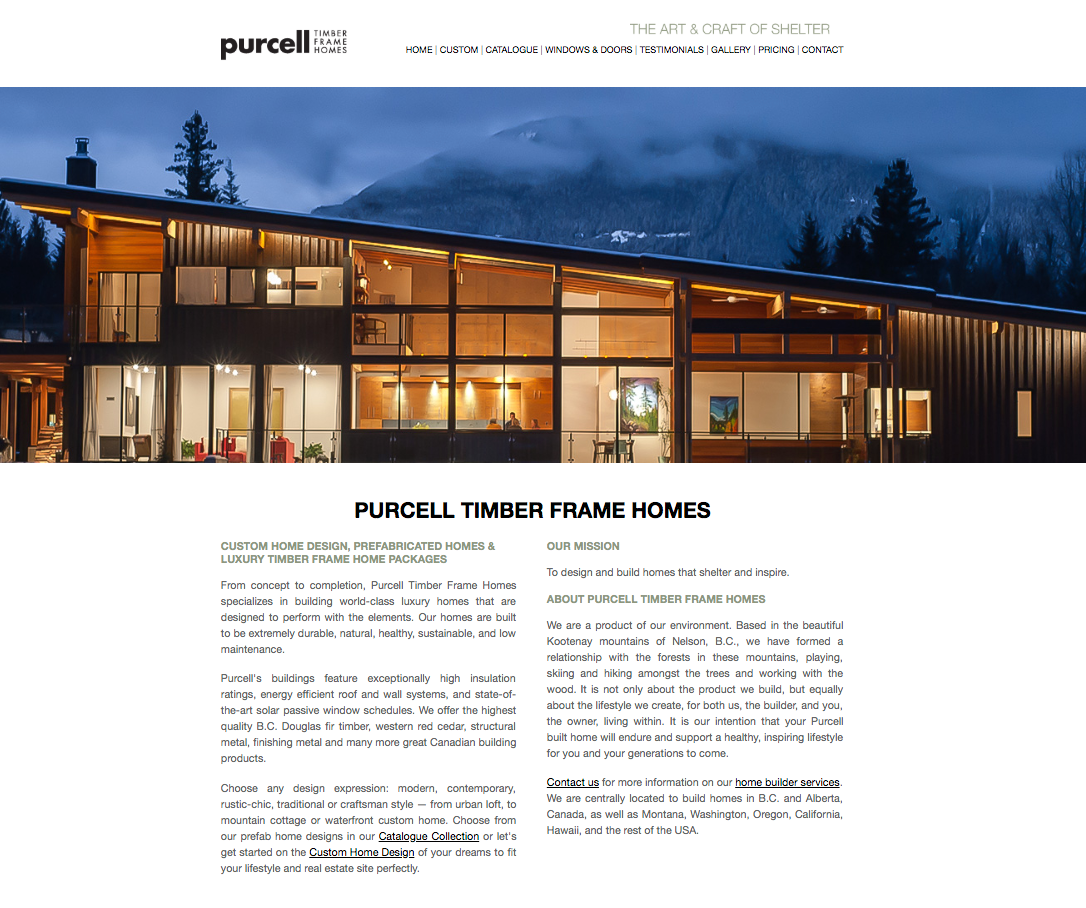 Over the past 15 years, I have worked extensively with Purcell Timber Frame Homes, a Canadian custom and prefab home builder, on many projects including online branding, advertising, catalogue design, ad campaigns, and website redesigns. Through these efforts, Purcell has climbed to be one of the leading prefab and luxury timber frame home companies in Canada.
Specific projects that I successfully delivered for Purcell include a brand development process, a logo redesign, magazine and newspaper ad design, website design and programming including search engine positioning. Further, my work includes creating a 60+ page catalogue featuring a showcase of homes, product photography, and floor plans.
The brand and advertisement design has been featured in many magazines across Canada and the US including Dwell Magazine, the Globe and Mail, and Kootenay Mountain Culture magazine. Traffic to the website grows significantly yearly and the company continues to add new products and be dynamic in competitive marketplace.