Graphic Design, Logo Design, & Ad Design
KINGSTON, ONTARIO, CANADA
I am a graphic designer that creates modern professional graphic design for clients who desire high-quality design work. Over the years, I've designed logos, websites, catalogues, books, stationary, resumes, business cards, magazine ads, cycling jerseys, and the list goes on. I have a reputation for creative corporate design that clearly communicates with the client's audience.
In 2008, I was honoured to have a few of my logo designs selected and exhibited at the Kootenay Gallery as part of the "Design Kootenays – The Best of Visual Communication in the Kootenays" exhibit. The event was held in conjunction with the Society of Graphic Designers of Canada, (GDC) exhibit "50 Year of Graphic Design".
As both an active graphic designer and a professor of marketing, branding and design at St Lawrence College, you can be sure your brand development will be of the highest level.
LOGO DESIGN WORK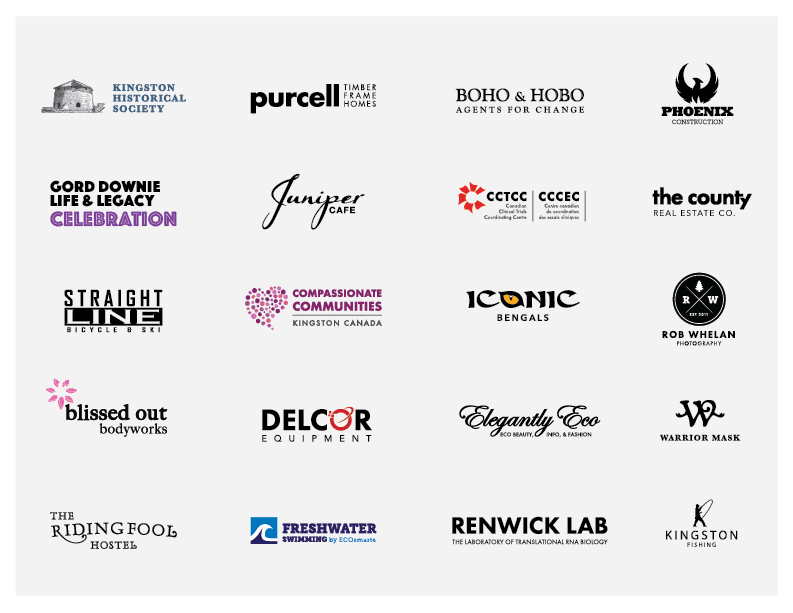 Logo Design & Branding Packages
Corporate Branding Strategy & Corporate Identity Design
Small business logos, logotype design, word marks, typography
Corporate Monogram Design
Professional Wedding Monogram Design
Print and Graphic Design
Poster design and Brochure design
Business card design and letterhead design
Advertising & ad design for magazines and newspapers
Wedding invitation design and photobook design
Resume design and resume formatting
Menu design, menu boards, and menu typography
Event marketing print design
Catalogue design
Content creation for social media
Photography
Creative direction for portrait and fashion photo shoots
Professional stock photography
Photo finishing, airbrushing, enhancement, retouching, and stylized photos
Adobe Lightroom, Adobe Photoshop, and RAW / JPEG expertise
Stock photography, portrait photography, and photos for online content creation
Commissioned photography prints and fine art photography
Freelance photography for fashion bloggers and social media blogging
All photography services by quote, fixed price, or commission.